Experimental Print (2023)

---
I find print and graphic design to work in tandem with the designed object, offering a more effective space for narrative and world building. Print also operates as an extension of my industrial design practice, with experiments in material and construction shifting from textiles and leather to paper, printers, and binding.


BLOG.ERA_DATPIFF.ZIP
A collection of thoughts about and thoughts from Blog Era rap music. At roughly 50 pages, the accordion fold risoprint booklet emulates cassette mixtapes, down to jewel case and scrappy collection of graphics.



Available as PDF here.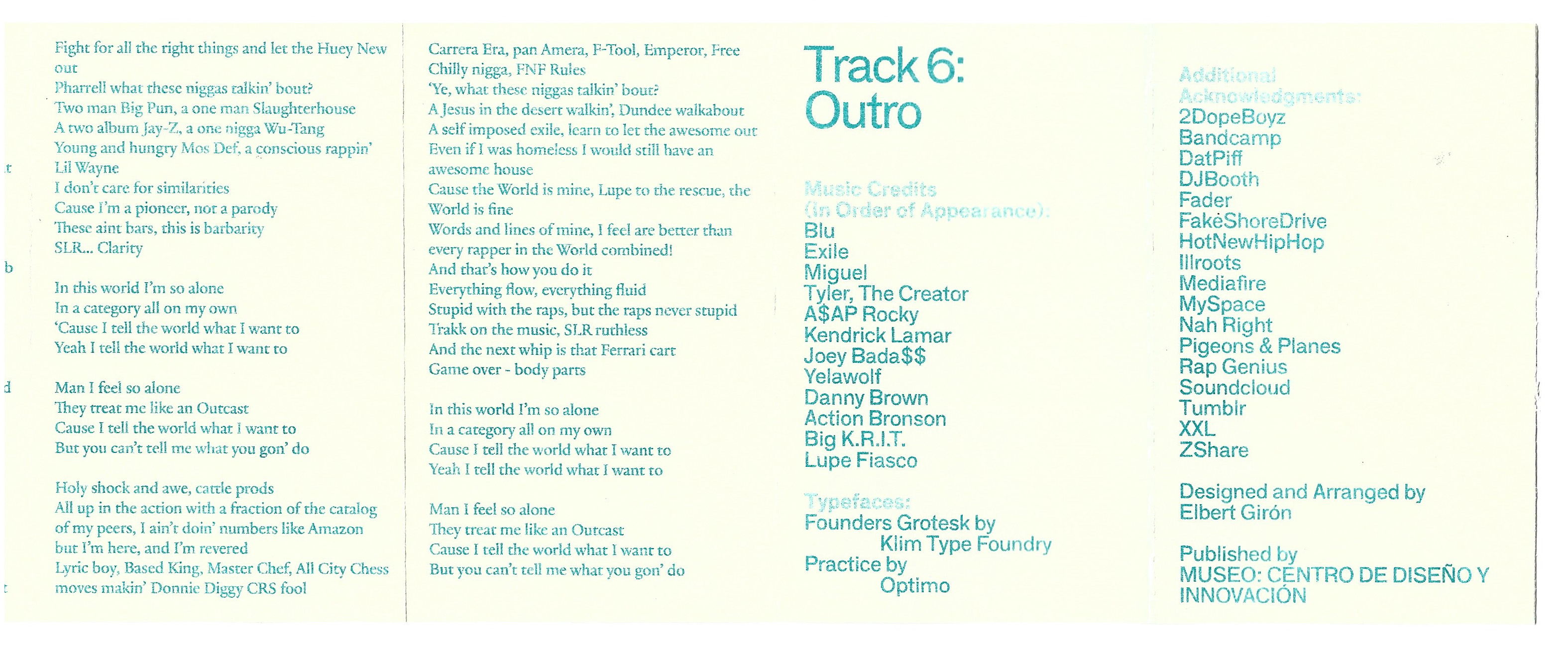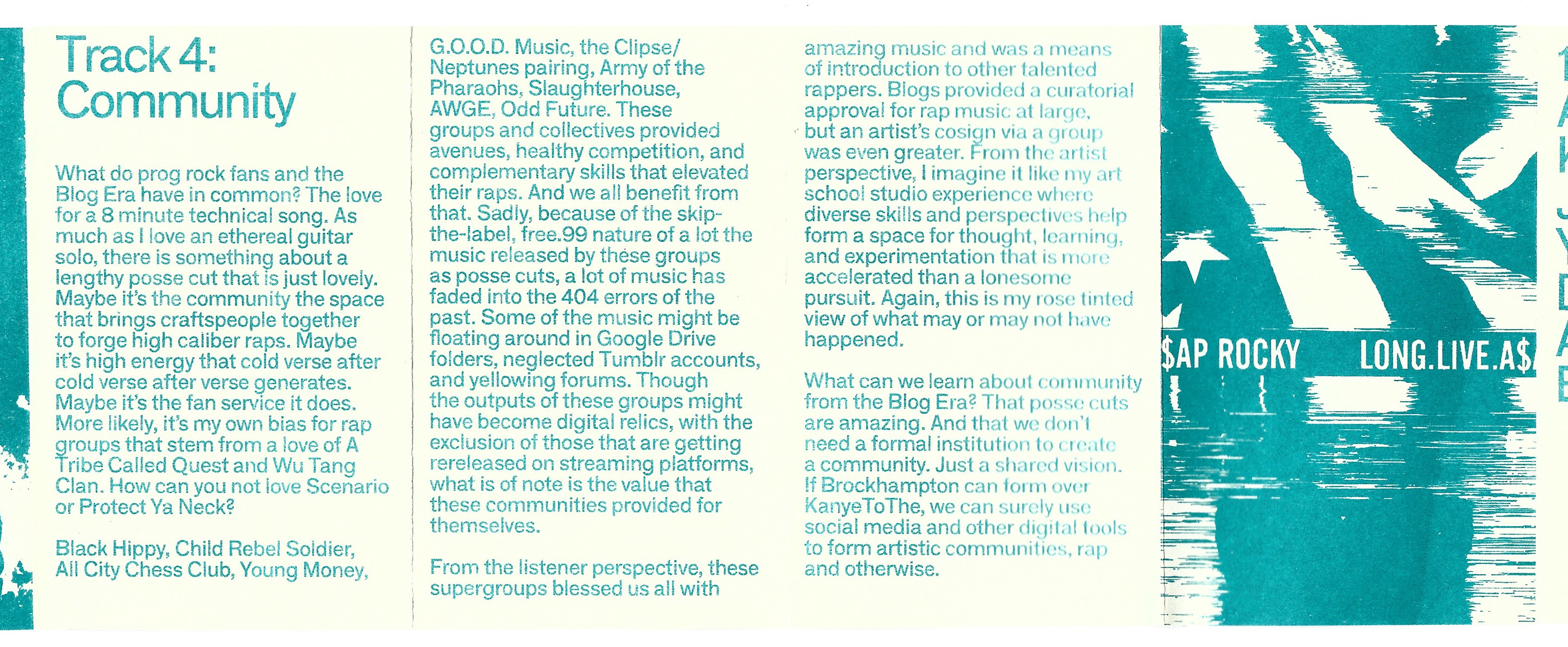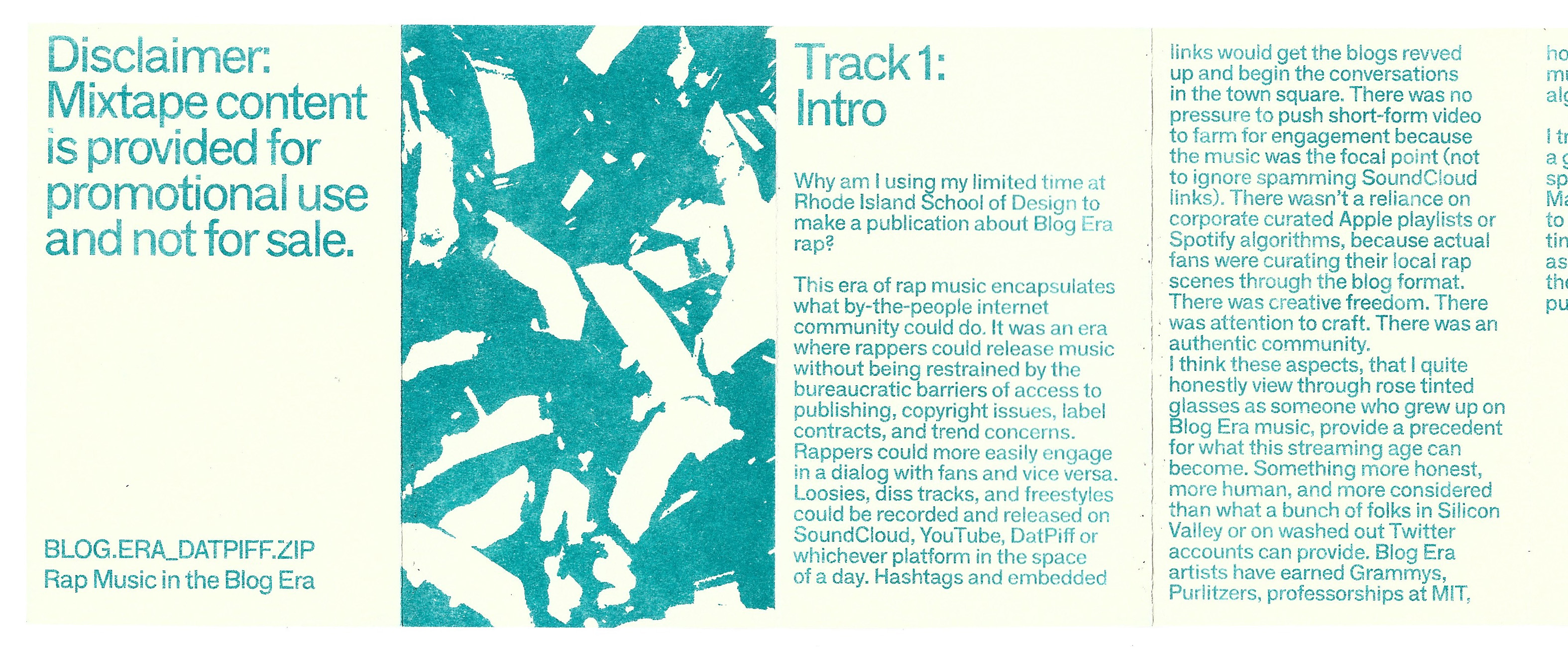 Peace is as the Waters
A poem book that emulates visualization exercises used in meditation via writings and rhythmic water graphics. The book follows a loose graphic layout imitating how water takes the form of a container, with exception of full bleed images. The book is risoprinted, and bound using a blend of Fukurotoji binding and perfect binding.



Available as PDF here.